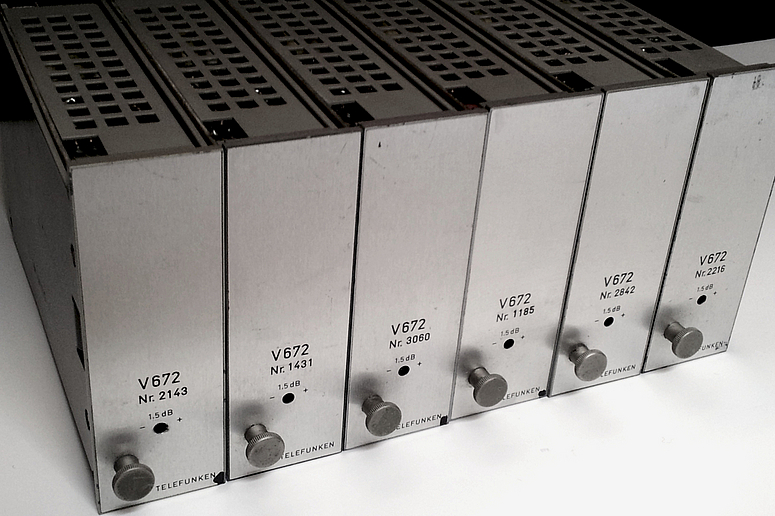 Telefunken V672 Multi-Purpose Amplifier
Our Telefunken V672 are now all sold. We still have six ping identical V672/2 for sale for 225 € (incl. 19% VAT). All V672/2 have also been functionally tested by an experienced technician.
We are selling our stock of Telefunken V672 universal amplifiers. This amp is a true classic of German broadcast technology and was released in 1971. It is extremely flexible in use and is characterized by good sound as well as fine resolution. The components used are of the highest quality.
The desired amplifier type is determined by external resistors on the connector strip. The device can be used among other things as:
Mic Preamp (up to 65 dB!)
line amp
Distribution Amplifier
Busbar amplifier
DI-Box
MS-Matrix (with second V672)
The amplifiers have been functionally tested by a technician.