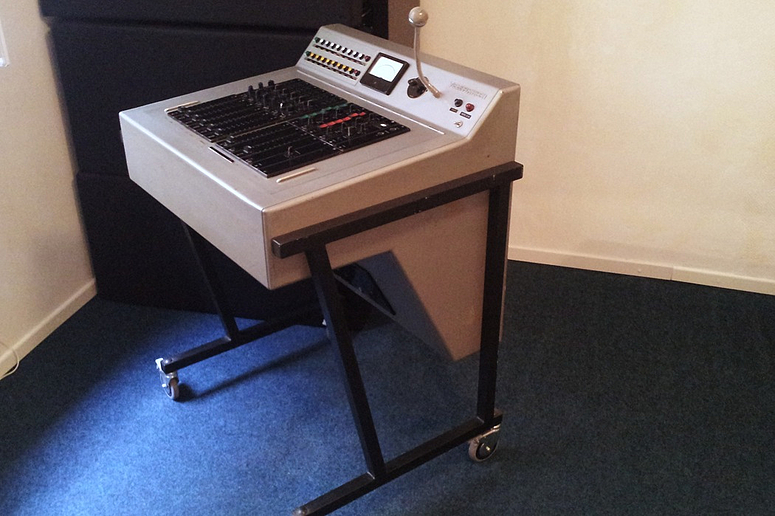 Neumann 6-Channel-Mixing Desk (sold)
Top preserved Neumann mixing console in Germanium technology.
For sale is a fully equipped 6-channel Neumann mixing console in Germanium technology in a beautifully designed Telefunken chest. This series was Neumann's entry into mixing console technology and belongs to the first generation of transistorized mixing consoles that met the strict regulations of the IRT specifications. The germanium cartridges were only manufactured for a short time and are therefore extremely rare. The build quality is very high. The console dates from 1963, and the channels can each be routed left, right, or center.
The mixer stood for decades in a dry storage room. Therefore its state of preservation is excellent. The modules look like new from the inside and have only minor signs of use on the outside. Four bakelite caps are broken. I am therefore including 6 original caps from old Neumann stock. One glow lamp on the summing amplifier would need to be replaced. In addition to the high historical value, the use value has also greatly increased thanks to the renaissance of Germanium technology (Chandler Germanium Preamp, etc.). For operation the modules have to be recapped.
The console is equipped with the following components:
6x TMV60 microphone preamps
8x TRV flat track controller
2x TSVT summing amplifier
2x TEV equalizer
2x TLV line amplifier
1x TV60 command amplifier
1x TPG5 level tone generator
1x TTMV tone meter amplifier
4x TNG power supplies
Siemens & Halske VU meter
Sennheiser MD408 command microphone
The technical documentation is largely available.