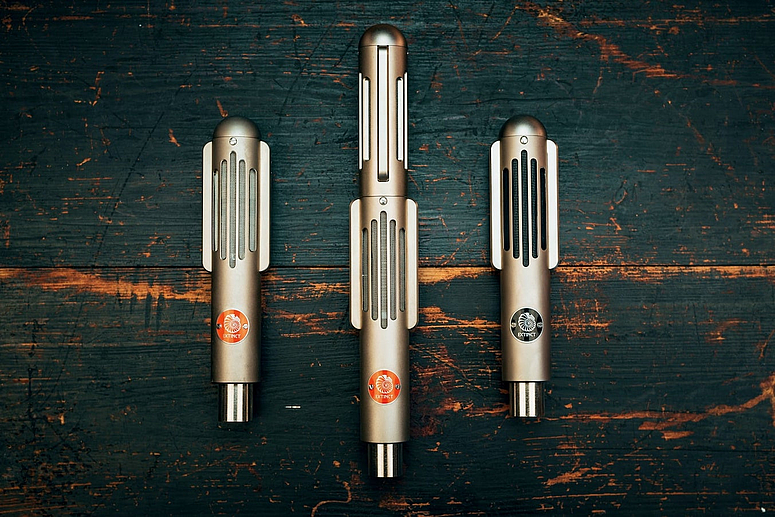 Extinct Audio Ribbon Microphones
With its microphone developments, the English manufacturer Extinct Audio has quickly earned an excellent reputation in the professional audio world. Mastermind of the company founded in 2017 is the renowned ribbon specialist Stewart Tavener. He has repaired countless ribbon microphones for customers worldwide at his Xaudia service workshop since 2007 for customers. Extinct Audio's ribbon microphones are the quintessence of those years of service. All models - the BM9, the Black Ops and the Valkyr - feature exemplary build quality and outstanding transmission characteristics. The microphones are handmade at the company's facility in York, and most parts are sourced from regional manufacturers. Here is an interview with Stewart Tavener that provides a nice insight into the history of Extinct Audio. In addition, there is a report on his service work.
As we've had many positive experiences with Xaudia's service in the past, as well as with the newly developed microphones of Extinct Audio, Echoschall is a showroom for the product portfolio of this up-and-coming manufacturer out of full conviction. The microphones can be tested next to other ribbon microphones in our headquarters in Berlin. We also offer a shipping option within Germany.
Models: The BM9 is the heart of the model series. It has the transmission characteristics of popular classic ribbon models with voluminous bass imaging, balanced mids and a pleasantly smooth top end. The Valkyr is the stereo version of the BM9 in fixed Blumlein configuration. On the other hand, the Black Ops, is designed for close-micing. It is best suited for recording guitar amps, but also for speech and vocals. All models share an astonishingly high sensitivity for ribbon microphones. BM9 and Black Ops ship with mount, dust cover and high-quality wooden case. The Valkyr comes in a tough carry case with a 5-pin stereo XLR cable and a rugged stereo breakout box.
You can find the prices on the Extinct Audio website: www.extinctaudio.co.uk/product-category/mics